Free Software
[
]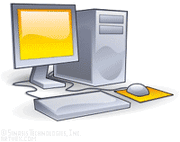 Google Docs - Free word processor. Everything is saved online so you can access it from any computer. I recommend you write in "View > Fixed-width" view.
OpenOffice Writer - Open source, downloadable word processor program. Includes most features of a professional word processor.
Celtx - Open source screenwriting software for movie scripts, but also has text options to let you organise writing projects.
Adobe Buzzword - Beta online word processor.
Storybook - Organise your novel.
inklewriter - Web-based editor for interactive stories.
Commercial Software
[
]
Microsoft Word - This will probably be required to submit an actual manuscript with headers and correct spacing.